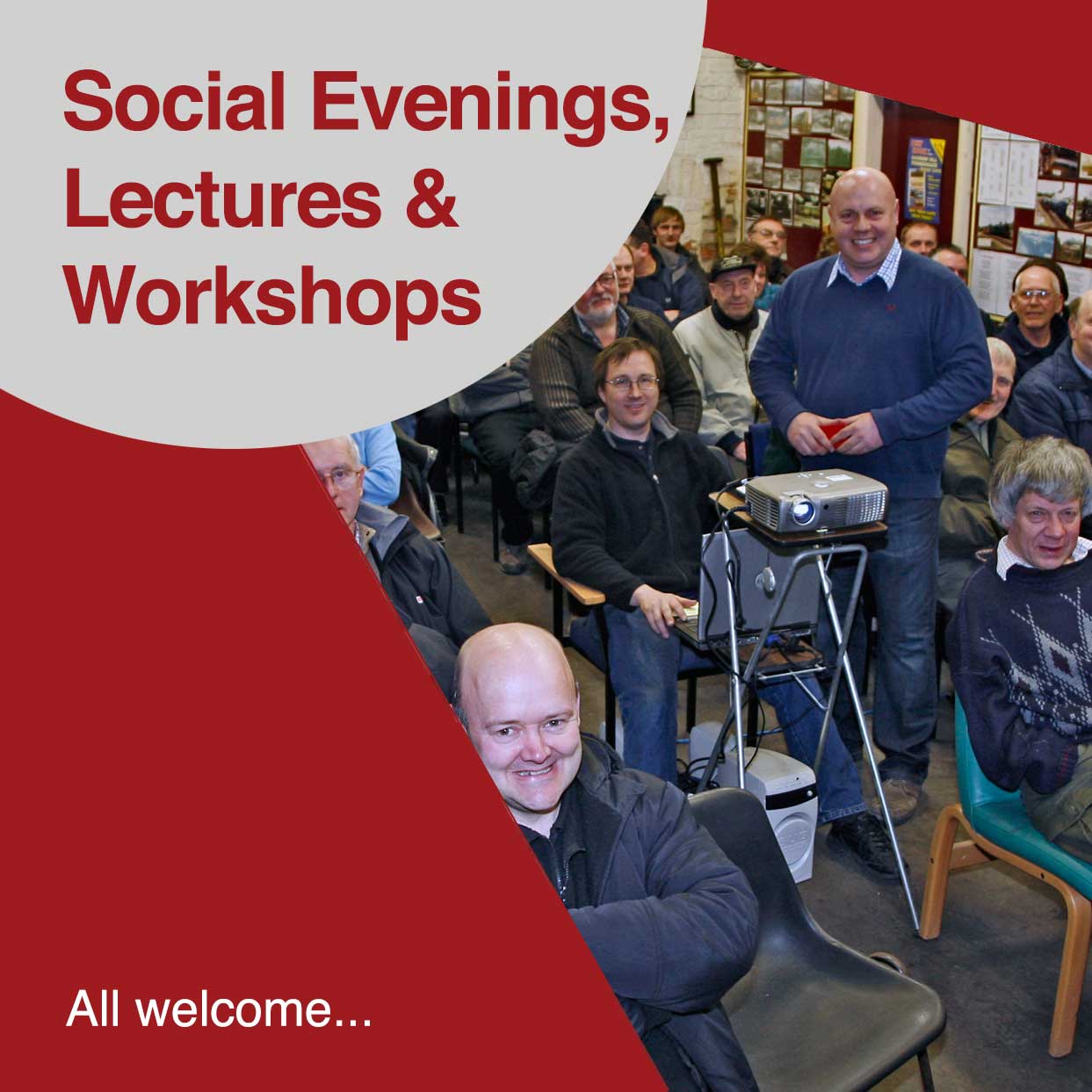 Quorn Wagon & Wagon – Moving the Goods – Preserving the UK's Industrial Past
Please Note: Second Thursday. Two members of the team will provide an in-depth look at the efforts of NickTinsley and the Quorn Wagon & Wagon group at the Great Central Railway, conserving and maintaining railway freight stock, engineers wagons and support vehicles to preserve and tell the story of moving the goods in the railway's heyday. More information on Quorn Wagon & Wagon can be found at Https://Quornwagonandwagon.Co.Uk.
All presentations are held in the Roundhouse lecture theatre commencing at 19.30 and finishing between 21.45 and 22.00. Doors open at 19.00.
Presentations are held on the third Thursday of every month unless otherwise indicated.
Hot and cold drinks are available from the buffet before 19.30 and during the interval.
Admission is normally £3.00 for members and £5.00 for non-members.
Free parking on site.