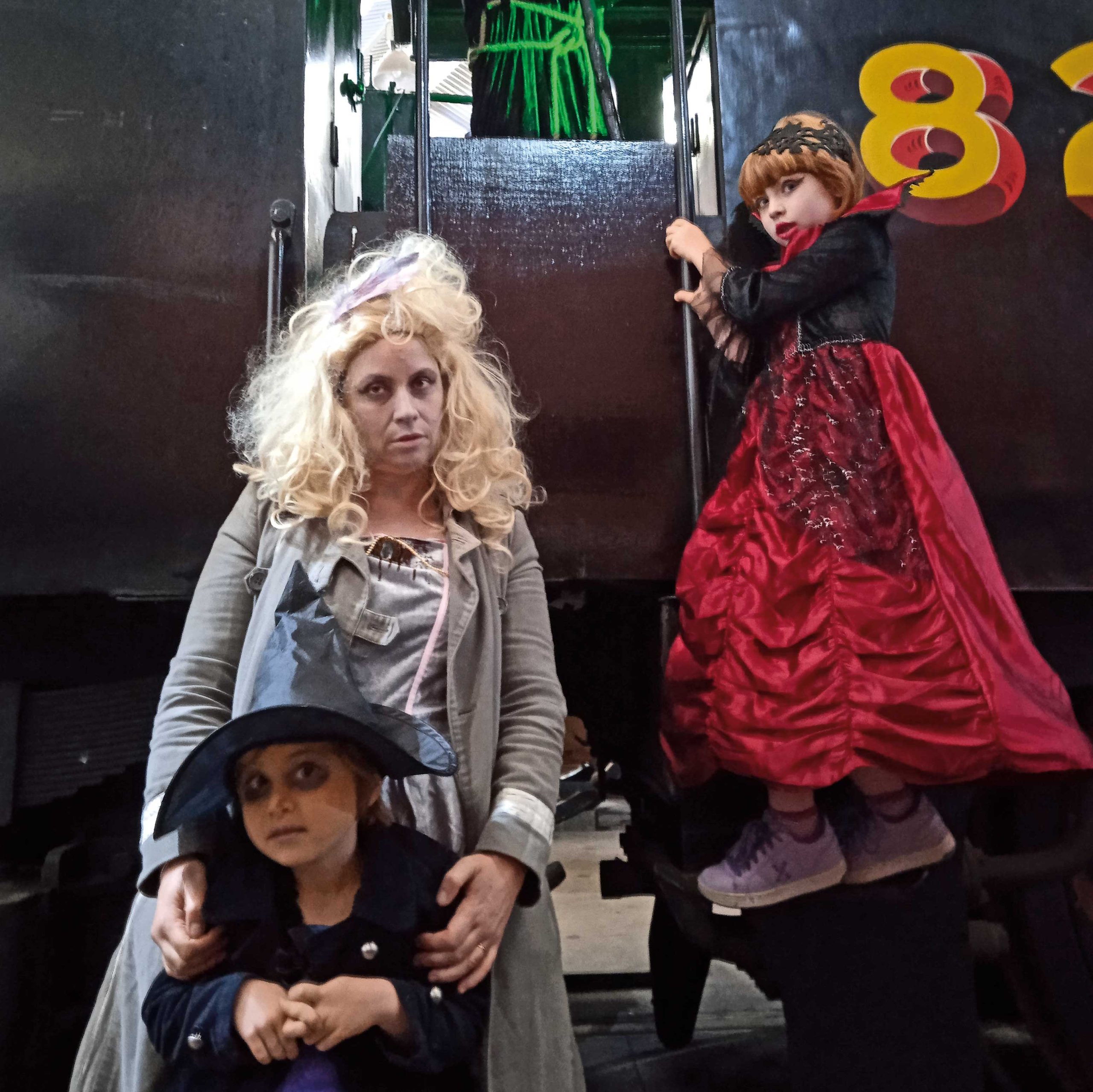 Halloween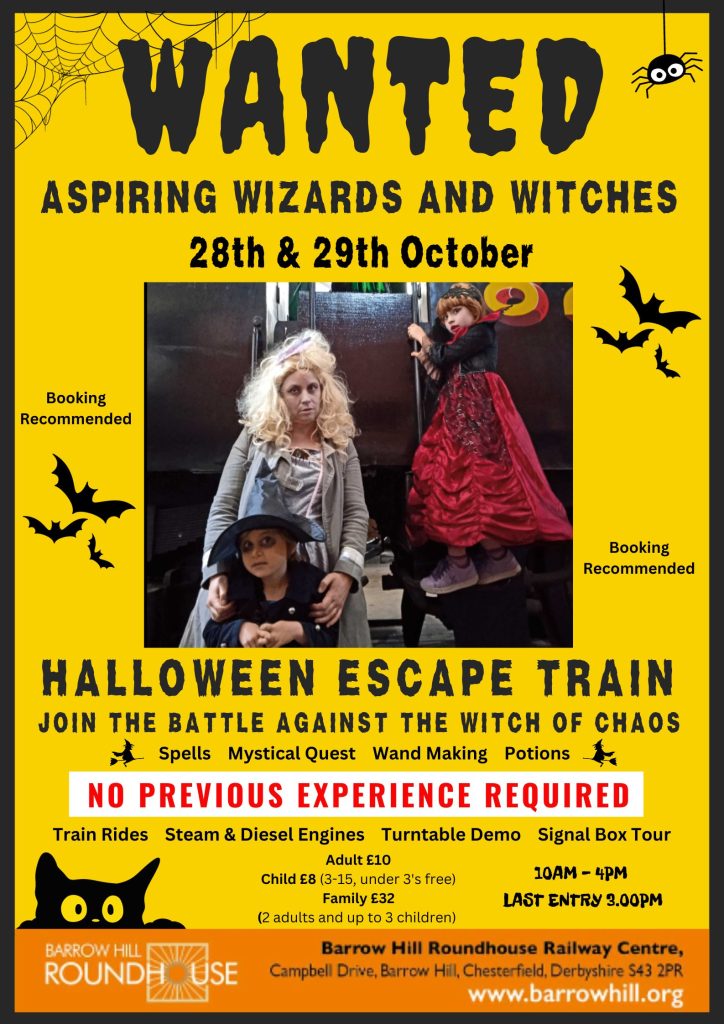 Calling All Aspiring Witches and Wizards
No prior experience required!
Halloween Escape Train – Join the Battle Against the Witch of Chaos!
Are you ready to embark on an extraordinary journey to thwart the Witch of Chaos and restore harmony to our world?
This Halloween, the Witch of Chaos is set to return to the Roundhouse and her intentions are more sinister than ever before. With her ghoulish allies by her side, she plans to unearth the hidden crystals aboard a mysterious train, and if she succeeds the world as we know it will be plunged into eternal darkness.
We need you!
The Witch of Chaos knows that the magic crystals she seeks are a source of immense power. She plans to use that power to plunge our world into darkness and chaos.
We need YOUR help to gather all the good witches and wizards and harness our magic together to stop her!
The Mission
Join us on our mystical quest to unite the forces of good. Whether you're experienced or new to witchcraft, your unique abilities are needed.
Learn spells, brew potions, solve riddles, make a magic wand and help us find the hidden crystals.
Meet the Witch of Peace and her faithful assistant Boo, two wise and kind witches. They will guide you through the challenges, share the secrets of their craft and prepare you for the ultimate magical showdown.
Unleash Your Inner Witch or Wizard
You may already look spooky in your everyday clothes. But if not please dress up in your best spooky costumes to fool the Witch of Chaos that you are one of her ghouls. Cool prizes for the best disguise!
Work together with your fellow witches and wizards, embrace your inner magic and be a part of Roundhouse legend.
The Clock Is Ticking…
Once you step on the train you will have 1 hour to get everything completed before the Witch of Chaos and her ghostly friends will make their way on to the train.
The Escape Train Adventure lasts 75 minutes and takes place at the following times:
11.00am-12.15pm
12.45pm-2.00pm
2.15pm-3.30pm
Booking Recommended:
There is plenty to see and do while you wait or when you finish. Take a train ride, explore our exhibitions and interactive displays, discover the majestic steam and diesel engines in the Roundhouse, watch the turntable and signal box demonstrations, grab some refreshments in our Café and check out the Roundhouse Shop.
No witches, wizards or mystical creatures will be harmed during this event. Magic will only be used following proper training and under strict supervision. This event is designed for families and is suitable for all ages – a fun and interactive experience filled with imagination and creativity.
Dates: Saturday 28th and Sunday 29th October 2023
Location: Barrow Hill Roundhouse, Campbell Drive, Barrow Hill, Chesterfield, S43 2PR
Opening Times: 10.00am-4.00pm, last entry at 3.00pm
Tickets:
Adult: £10
Child: £8 (3-15, under 3s free)
Family: £32 (2 adults and up to 3 children)